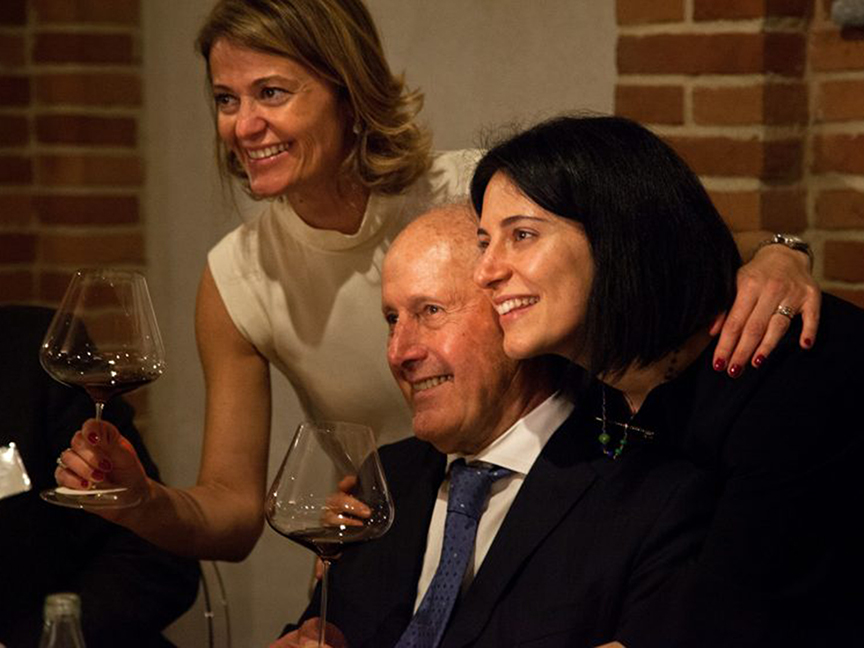 Falling in love (again) with Paolo Scavino Barolo.
Please note that Boulder Wine Merchant will be open from 10 a.m. to 8 p.m. on Tuesday, July 4. Happy Fourth!
We couldn't be more pleased to offer our clients a newly arrived allocation of Paolo Scavino wines!
In the words of some of the world's leading Italian wine critics:
"Enrico Scavino and his two daughters, Enrica and Elisa, continue to produce outstanding Barolos year in and year out."
— Wine Spectator
"The Scavino family (Enrico and his daughters Enrica and Elisa) carry forth an important family legacy with a wide range of cru-specific wines that brilliantly exhibit individual styles."
— RobertParker.com.
A note from Brett:
"I have been in love with these wines since [daughter and current generation] Elisa has taken the reins from her father in the cellar. There is a finesse and balance in the recent vintages that puts these wines in an elite class. Additionally, some of the recent acquisitions of [rows in] Ravera and Monvigliero [crus] make this line up of terroir-focused wines one of the best collections in Piedmont. These are special wines and we are happy to have the outstanding 2019 vintage on the shelves — finally!"
Click here to view our complete offering of these extraordinary wines from Paolo Scavino.
Wednesday Complimentary Tasting
At next week's tasting, Wednesday, July 5, 5-7pm, we'll be pouring the following featured wines. We hope you can join us. Thank you for your support and happy July 4th!
Navesur Verdejo 2021, Rueda, Spain ($11.99)
Wai Wai Sauvignon Blanc 2022, Marlborough ($17.98)
Guilhem "Moulin de Gassac" Rouge 2021 Pays l'Herault ($13.99)
Desert Wind Merlot 2019, Wahluke Slope, Washington ($16.99)