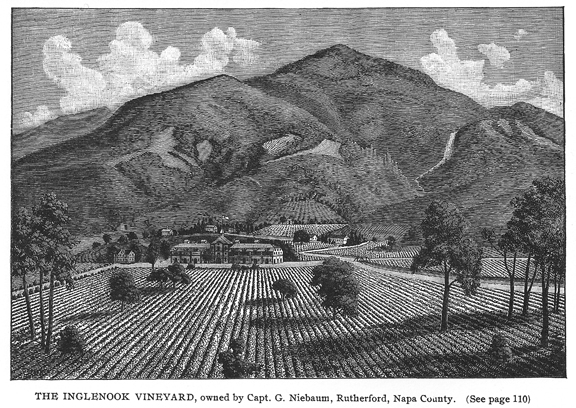 Back to where it all began: tasting California's roots
"Nestled among the foothills of the Coast Range of mountains at Rutherford, in Napa County, about sixty miles from San Francisco, in the State of California," wrote the editors of The Illustrated American in 1891, "is the famous Inglenook Vineyard, where are produced what the Wine and Spirits Traders' Society of New York a few years ago pronounced the best Californian wines ever placed on the market. The vineyard is the property of Captain Gustave Niebaum, a millionaire resident of San Francisco, whose chief aim since it came into his possession has been to produce a quality of wine which would compare favorable with the best products of the vineyards of Europe."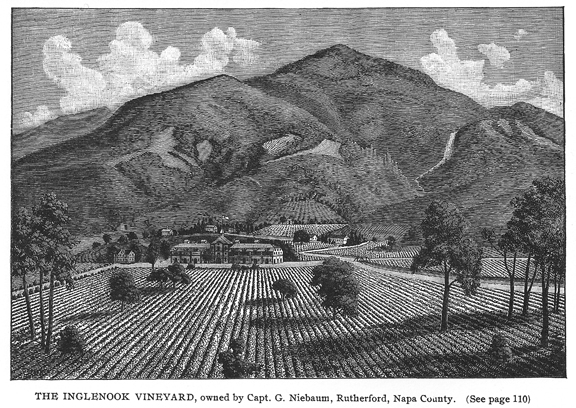 "'I have no wish,' once said the captain, 'to make any money out of my vineyard by producing a la large quantity of wine at a cheap or moderate price. I am going to make a Californian wine, if it can be made, that will be sought for connoisseurs and will command as high a price as the famous French, German, and Spanish wines, and I am prepared to spend all the money needed to accomplish that result.'"
It's incredible to read this dispatch from turn-of-the-century America and consider how little has actually changed in Napa Valley since Captain Niebaum decided to make the best Californian wine that he could.
His legacy, which lives on today thanks in great part to the Coppola family (who purchased the estate in 1975 and began making wine there in 1978), virtually defined the next 100 years of winemaking there.
Today, there is so much talk of the "new California," with many winemakers saying that they are looking to Europe as their inspiration for more balanced wines that pair more aptly with food.
Reading the Captain's proclamations from the 1890s, one cannot help but think that the current generation of winemakers is simply returning to California's roots and to a time when know-how and inspiration from Europe — and not technology — were what drove viticultural passions there.
In the era the preceded the Coppola purchase (and the next wave of California winemaking in the 70s and 80s), Inglenook produced some of the best wines ever made in the U.S.
In 1990, a wine produced at Inglenook in 1941 was awarded 100 points by Wine Spectator and was called one of the greatest wines of the twentieth century.
Master Sommelier and Boulder Wine Merchant owner Brett Zimmerman has procured some rare bottlings of Inglenook that he plans to share with guests at the store on Wednesday, May 28 for the weekly in-store tasting. It's a must-taste for California wine lovers.
Stay tuned for details…