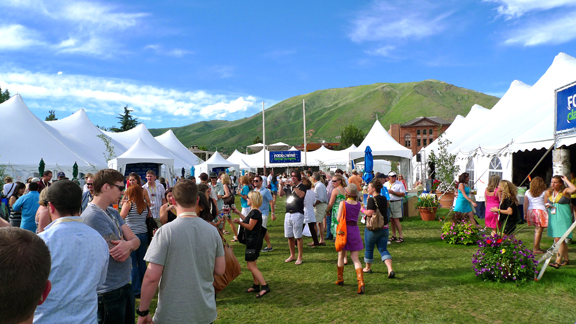 Aspen Food & Wine: a who's who of gastronomic glitterati
Danny Meyer, Jonathan Waxman, Jacques & Claudine Pépin, Marcus Samuelsson… Reading the schedule of events and seminars for the first day of the Aspen Food & Wine Classic (June 20-22) is like reading a who's who of America's leading chefs and food personalities.
In the world of international food and wine festivals, the Aspen Food & Wine Classic, founded in 1982 by the editors of Food & Wine magazine, is king: there is perhaps no other gathering that brings together more top food celebrities.
And it also draws the crème de la crème of American and international foodies, gastronomes, gourmets, gourmands, and food geeks.
It's also an occasion to taste with some of our country's leading wine professionals and wine writers.
Some of their names may not be as familiar to readers as the marquee food celebs. But they represent the cutting-edge of what's happening on the U.S. and international wine scene today.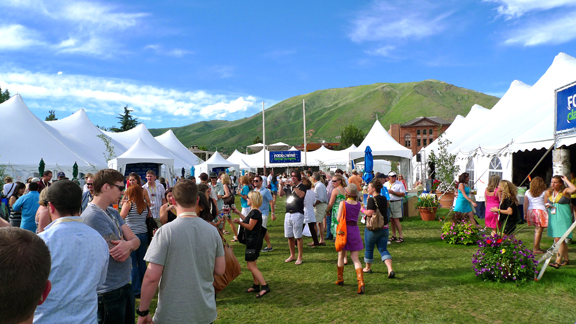 New York wine maven Paul Grieco's Riesling tasting is always one of the weekend's most popular events, in part because Riesling pairs so well with the summer sun and mountain air.
Master Sommelier Shayn Bjornholm, one of the nicest and sharpest guys in the trade is doing a fantastic Champagne seminar and tasting this year.
As he writes on his bio page, "Wine Wise Guy" Anthony Giglio "is one of the most entertaining wine and spirits authorities on the planet." And he's not kidding: his annual Italian wine seminar and tasting (this year devoted to Maremma on the Tuscan coast) is always sold-out months in advance, in part because of the schtick and in part because the great wines and wine values he sources for his events.
And of course, Master Sommelier Bobby Stuckey needs no introduction in Boulder — or anywhere for that matter. He's doing a seminar this year on the "new California Chardonnay" and why "it's better than ever."
And even though the schedule of events reads like a who's who of America's top food and wine celebrities, the untold secret of the Aspen Food & Wine classic is that scores of other gastronomic glitterati are always in attendance. They come each year to taste the foods and the wines and to schmooze with upper crust of American connoisseurs.
Molto Mario Batali might step on your foot with one of his clogs or sommelier Aldo Sohm ("Best Sommelier in the World 2008") might share a glass of wine with you.
The price of admission isn't a cheap date but it's worth every penny for the flavors, aromas, and people and celebrity watching.
We highly recommend it…