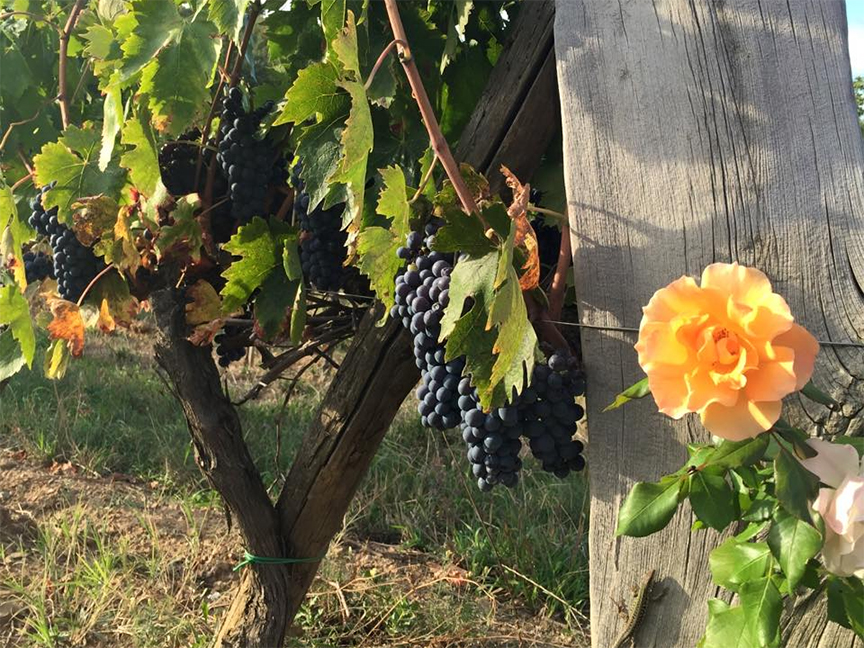 Anniversary SUPER SALE extended to include all in-stock wine inventory! 20% off mixed cases for the rest of this month!
As part of our month-long celebration of more than 40 years serving the Boulder community, we are extending our 20 percent mix-and-match 12-bottle case discount to include all wines in stock (please note that offer applies only to wine and only to wines currently in stock).
Just select 12 different bottles and the discount will automatically kick in.
And just because love Sangiovese so much, we're also offering a special discount on the Ragnaie Troncone 100 percent Sangiovese from Montalcino, regularly $28.99 and now $23.99 through Thursday, April 28 (20 percent mixed case discount not available for this item).
This week's featured producer is one of our favorite estates in Montalcino, Le Ragnaie.
The name is a place name. It means "netting" and refers to an ancient bird hunting technique. It's believed that the nettings were either sewn or employed at this beautiful spot on the Montalcino hill (Montalcino was once a hub for the production of silk among other goods; the nets were presumably once fashioned using silk).
But the winery's top vineyards actually lie in one of the Montalcino hamlets, Castelnuovo dell'Abate to the south. In Castelnuovo's onyx-rich soils, winemakers have grown some of Montalcino's most historically famous wines like Ragnaie whose owners purchased vineyards there in 2005.
Boulder Wine Merchant was fortunate enough to obtain a coveted allocation of these wines, including the Brunello di Montalcino V.V. 2015. The "V.V." here stands for vigna vecchia or "old vine." It's sourced from a single vineyard that was planted more than 50 years ago at this historic spot for Montalcino viticulture.
Click here to see all the Ragnaie wines currently available, including the Brunello V.V., the classic Brunello, and the mouthwatering Troncone, which comes from vineyards at the highest point on the estate, a stunning, south-facing amphitheater. Made from 100 percent Sangiovese grosso, this wine spends 12 months in large casks and six months in concrete vats before bottling. It is already singing a very high-pitched and harmonious tune. In the glass, it's a deep garnet red moving to pink at the rim, with a perfumed nose of wild cherries, red currants, juniper berries, and dusty earth. While delicious now, this wine will broaden and soften over the next 3-5 years (tasting notes by our staff).
Please join us this month as we celebrate more than four decades in business. We wouldn't be here without you! Happy anniversary!