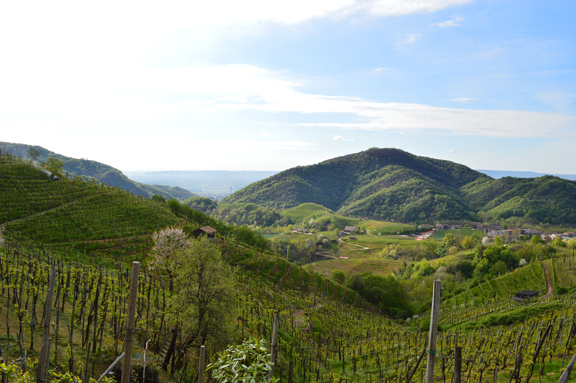 A favorite place to eat in Proseccoland & what makes Prosecco DOCG stand out
Today finds me in Proseccoland, traveling the "Strada del Prosecco" or "Prosecco Route" between Conegliano, Valdobbiadene, and Asolo, the three townships that make up the Prosecco DOCG.
In 2009, the Prosecco grower and bottler association (the Consorzio del Prosecco) obtained a DOCG that covers the three townships above.
They share a common topography: Morainic hills that jut violently out of the plains below, with the Dolomite Alps just beyond to the north.
Morainic hills were formed as the glaciers melted and as a result, their subsoils are stony, gravelly, and sandy (depending on the area).
The drainage of these soils, combined with the steep, south-facing slopes, the cool temperatures of the pre-Alps, and ventilation from the Adriatic, makes the townships ideal for the cultivation of fresh, acidity-driven Prosecco with mineral notes.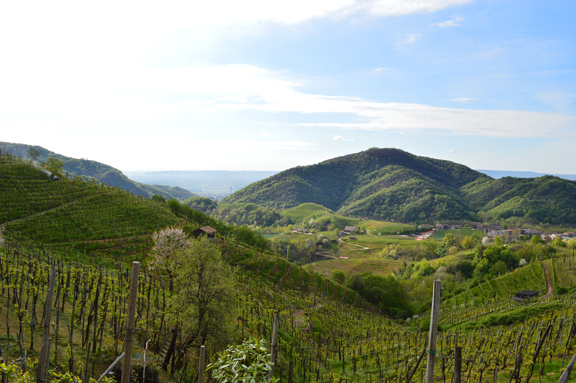 Below, in the Piave river valley, growers can produce Prosecco DOC. If ever there were an instance where the G in DOCG makes a difference (and in most cases it makes little difference), this is it: the wines produced in the hills are widely considered to be superior in quality than those produced in the plains.
There aren't a lot of fine dining options up in Proseccoland: people come for the abundant local cheeses (like Piave) and housemade salami, the perfect pairing for Prosecco.
But there are a few restaurants to look out for.
One favorite is Salis Ristorante Enoteca in Santo Stefano, a hamlet of Valdobbiadene.
You'll always find a delicious dish of rich egg tagliatelle dressed with a seasonal sauce.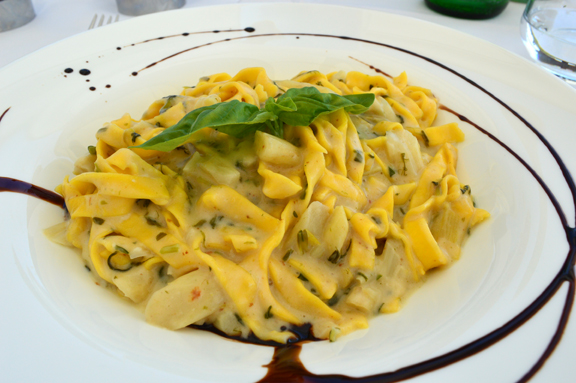 Today's entry was asparagus and it was fantastic.
But it's not the excellent food I go for. It's the view, paired with a glass of Prosecco.
—Jeremy Parzen
follow Jeremy @DoBianchi