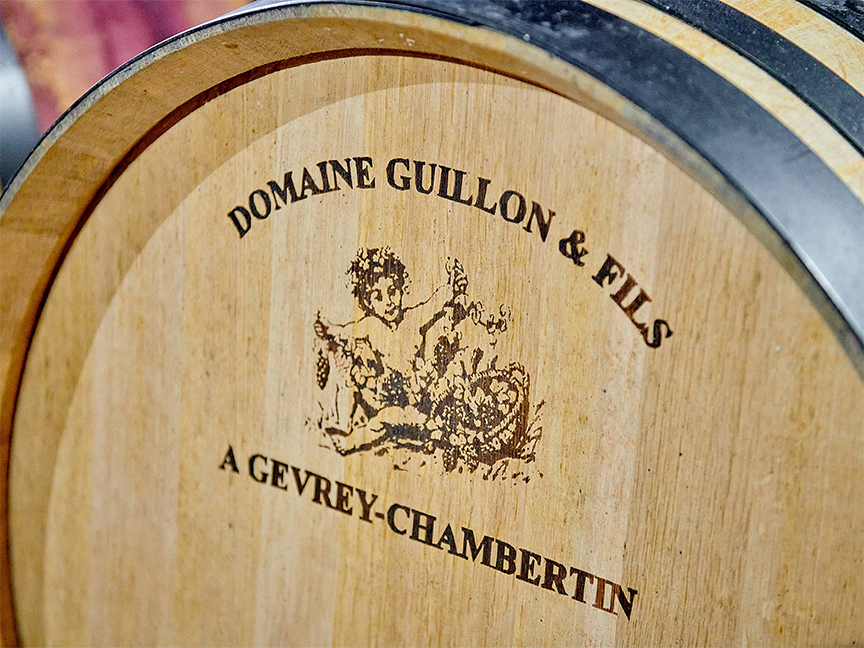 "A Baby Dugat." An exclusive offering from Burgundy.
Every once in a while, we taste a wine so special, so compelling, so memorable that we devote an entire offering to that one bottle. This week, we are sharing one of those wines, the Guillon & Fils Gevrey-Chambertin "Cuvée Mes Trois Fils" 2019 ($71.98/bottle or $777.38/case of 12).
Here's the staff tasting note:
Jean-Michel Guillon is a first-generation vigneron, and subsequently unknown to most Burgundy collectors. He built his respected Domaine from scratch, and now runs it with his son, Alex. Alexis and Jean-Michel have a reputation for using a level of new oak on their wines that many more traditional producers in Burgundy would think was ridiculous; the Guillon family uses only 100% new barrels on each wine they produce. It integrates very well and increases the complexity of their wines. Upon tasting, Brett likened this bottling to "baby Dugat," so if you are a fan of Claude Dugat's spectacular Gevrey-Chambertin, be sure to scoop up this terrific value.
This bottle possesses a garnet hue and expressive aromas of black raspberries, bramble, earth, spice, and sauvage. The palate is layered with fresh black cherries, minerals, and a hint of vanilla. It is medium-bodied with a round mouthfeel, lifted acidity and a lengthy finish. Guillon's Gevrey Chambertin is made in a powerfully earthy style with dark, brooding layers. The oak does not overwhelm.
This wine offers an impressive price-to-quality ratio. Buy a few bottles to drink now and more to lay down in your cellar. It will be even better in 3-5 years and cellar through 2039.
Jean-Michel Guillon described 2019 as "one that was hot and very dry yet somehow managed to give us wines of freshness and minerality that preserve underlying terroir distinctions. We picked from the 19th to the 27th of September and the good news is that the fruit could not have been any cleaner. The bad news is that yields were down about 40% compared to a normal vintage. What is interesting is that while both 2018 and 2019 were very warm vintages, 2019 is more homogenous and has better pHs as well. Stylistically, the 2019s remind me of the 2016s with perhaps just a bit more stuffing."
In other news…
Please join us on Wednesday, March 22, from 5-7 pm, as we pour the following wines at our weekly complimentary tasting. We hope to see you there! Thank you for your support.