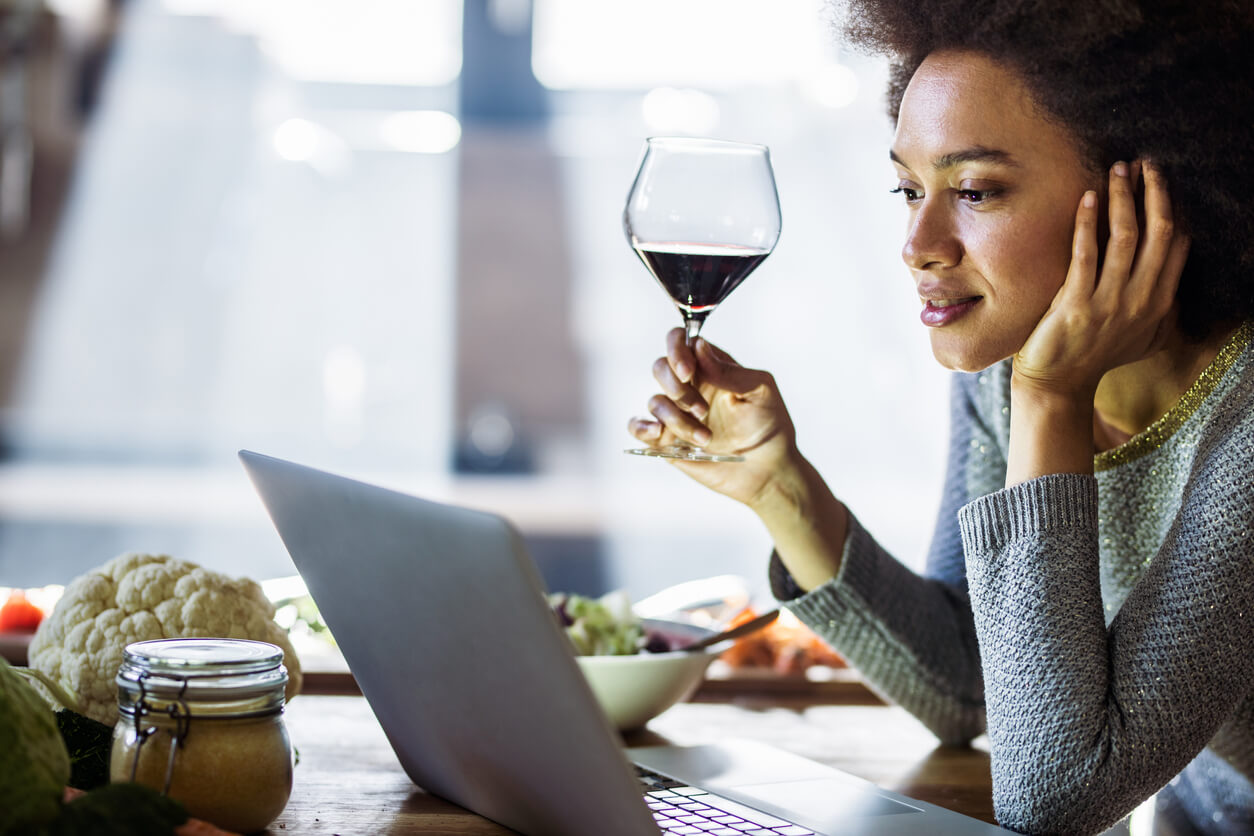 7 Virtual Wine Tastings You Need to Attend This Year
After a long day, there's nothing better than kicking back and enjoying a sumptuous glass of wine. Even the sound of opening the bottle can help you get into relaxation mode and de-stress from the day.
For sommeliers and wine lovers alike, there's a real art to finding the perfect wine selection — whether it be for special occasions, or an after-dinner glass or two.
Wine tastings are a great opportunity to try new wines while learning more about the flavors within. Not to mention the social aspect of meeting other wine lovers!
In-person events and tours may be off the table for a while yet. But that doesn't mean you can't find a way to connect, learn, and indulge in your passion for wine.
And even better, you won't need a designated driver to enjoy these wine tasting events, since you'll be enjoying them from the comfort of your couch.
Here's a roundup of so meat-home wine tastings to put on your calendar in 2021!
Looking to get your Ph.D. in wine tasting? Get schooled by one of the top wine educators in the world, John Buechsenstein.
This class is excellent for anyone looking to take their knowledge of wine to the next level. With 4 weeks of videos, quizzes, and readings, Buechsenstein takes you deep into the history of wine and its dazzling aromas, plus food pairings that are sure to impress your friends.
A great feature of this course is its accessible language features. You can find subtitles for the wine videos in up to 12 different languages, making it a great place to connect with wine lovers from around the world.
Offered through the University of California Davis, you'll seem like a real pro after completing this course.
Ever dream about partying with Bon Jovi? What if you could have him as your expert wine instructor?
If this sounds too good to be true, it's not. And you don't even have to pay hundreds of dollars to see him rocking out in concert.
You can get the 2019 Hampton Water Rosé for just $19.99 and learn the history behind the wine with Bon Jovi and renowned winemaker Gérard Bertrand. Says Jovi of his partner, "He understands that wine is like a good song, it can bring people together."
You got that right, Bon Jovi. You Give Wine a Good Name!
Rock on with the legend and sign up now >
Sometimes it can feel intimidating to ask questions at an upscale wine tasting if you're just starting out on your sommelier adventure.
Maybe you've just been gifted an amazing wine kit for the holidays and you're ready to test the waters with a virtual tasting.
Luckily, Chas takes it down a notch and offers playful and welcoming wine tastings through her Instagram. Her vibrant personality and relatable topics (we all want to know which wine pairs best with taco night) brings wine lovers of all experience levels together.
You can follow her on Instagram for more info or check out her blog (including a roundup of Black-Owned wine shops across the country.)
Start your sommelier journey >
If there were an all-star of wine tastings, this would be it. Not only is the experience fully-customizable (snack add-ons, local vineyards, access to wine experts), but attendees feel truly engaged and get to know each other beyond the wine.
You can organize a private tasting for you and all your work buddies, join a class with a winemaker from top vineyards all over the world, and make a few new friends along the way.
Who says Zoom calls have to be boring? Not this year!
Want to wow your friends and family with your knowledge of a hidden gem in the wine world? Get started with your new favorite: Orange wine.
The fermentation process is like that of red wines but with the grape skins intact, giving this wine a bold orange color.
And that's just the beginning. Join founder Doreen Winkler to learn all about how it's made, where it comes from, and how winemakers create that trademark shade of orange.
Orange you glad you're about to find out?
Find your perfect wine tasting >
It's no coincidence that this event is coming on the heels of National Geographic Books' most recent publication, The New Sotheby's Wine Encyclopedia.
You can crack open your copy and enjoy a world-class tasting with some of today's most accomplished wine experts.
Once you pre-register with your name and email, you can check out the first 3 events of the year or watch a recording once it's posted on the website.
You can also continue your wine education by perusing the website for fun videos about unique wine regions of the world and the difference between a vineyard and a winery.
You never cease to amaze us, NatGeo.
Check out the webinar series now >
You don't have to walk amongst the lush vineyards of Napa Valley to enjoy a superb wine tasting experience. Especially when they're bringing their flavors right to your door.
Napa Valley has partnered with dozens of today's top vineyards for a packed schedule of virtual tastings you can't find elsewhere. Find your favorite among their compiled list or check out their events calendar.
You won't be bored at these events either. From Taco Tuesdays to a virtual wine and comedy lounge, you're sure to find the perfect event for everyone.
So, take a sip and close your eyes. You're practically in a vineyard now!
Get your wine delivered today >
Ready to Get Your Virtual Sip On?
Wine has long been used to celebrate significant events, holidays, and more. But why is that exactly?
What is it about this beverage that brings us all together, even when we're far apart?
Learn about the history of wine and why we celebrate with it here>