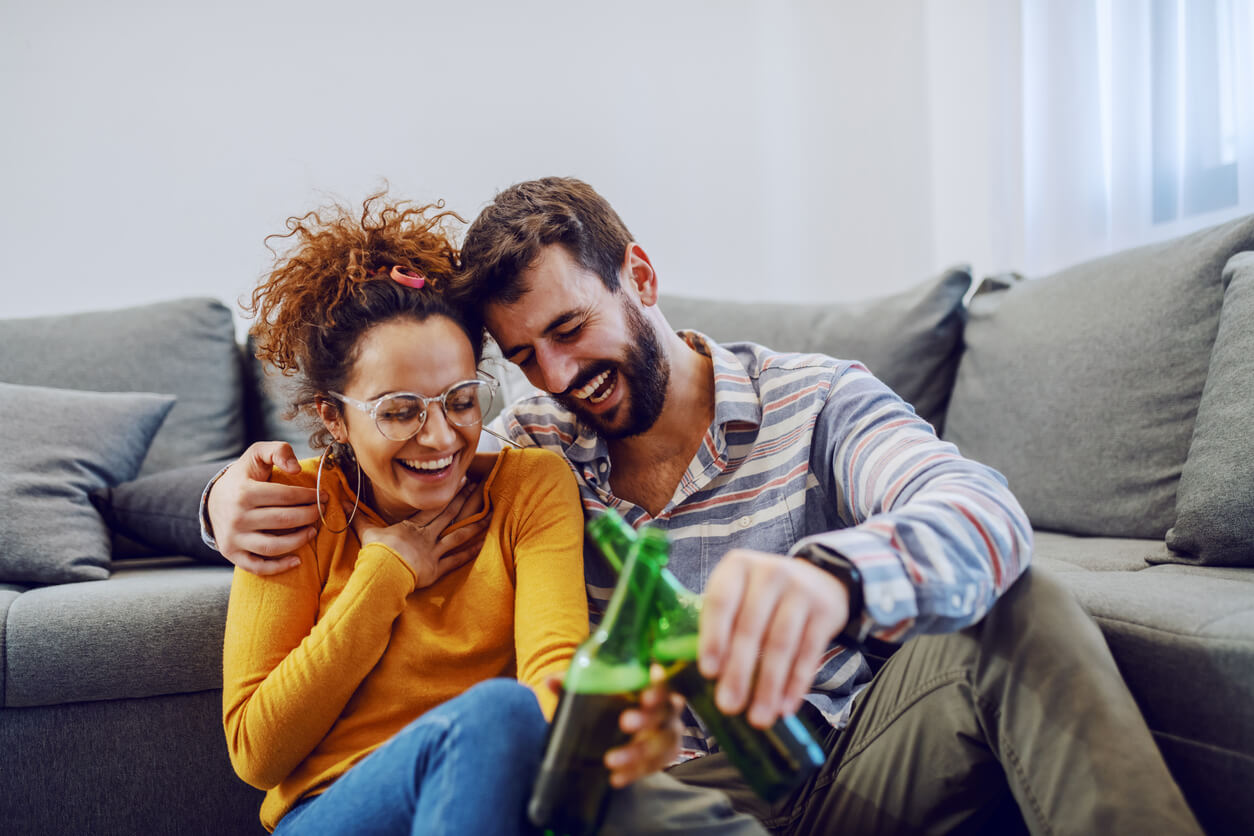 7 Colorado Craft Beer Events You Can't Miss
It's that time of year again. The Groundhog will be checking in on his shadow soon, which probably means another dreaded 6 weeks of winter.
But hey, at least we live in the land of craft beer, right?
Whether you're a newbie to the Colorado craft beer scene or a seasoned pro, there are thousands of types of beer to discover, and fun virtual and in-person events to pair them with.
You can safely discover the newest, tastiest drafts with these live and virtual beer events this month. And don't forget your growler, you might just want to take some of these tasty beers home with you!
If you find yourself in Park Hill this month, you won't want to miss this taproom filled with a fascinating history and an even more charming beer selection.
From 4 to 8 pm, you can nestle yourself next to their 7 fermentation tanks with an exclusive Colorado craft beer of your choosing.
For the history buffs, you can check out the basement, which used to house a 1950s Piggly Wiggly and a 1960s coffin manufacturer (spooky!)
Buy your own Crowler® to stock up on your favorite brew, and bring some cash for the local food trucks that rotate daily with everything from tacos to Thai food.
Another bonus is that their patio is pretty spacious and safe for the COVID-conscious. They're also dog-friendly so you can bring your furry friend out for a play date if they're feeling restless.
You don't have to be in your golden years to enjoy a good game of Bingo. Especially if it includes some killer tunes!
Head to Wheat Ridge for a unique evening with your friends at Discovery Tap Houses' weekly "Music Bingo."
Like regular Bingo, your team will get a Bingo card. But instead of waiting for a number to be called, you'll be listening to a DJ spin a great song. If you have the song on your card, check it off–you're one step closer to winning the game!
You can also win boozy prizes like gift cards and free drinks by interacting on social media with the hashtag #EventsfyYourWeekend.
This spot has a great selection of cider (and wine)in case you're not in the mood for a beer.
Ready for a brew with a view?
The folks at Fort Collins Funkwerks are bringing the party to Red Rocks Beer Garden for an incredible buffet of craft beers and drink specials.
Running all weekend, this is a perfect stop for you and your Valentine/Galentine to try out some new beers while enjoying the venue's gigantic patio which was voted a Top 10 Patio in Denver by Westword Magazine.
Didn't get your significant other a gift? Not to worry! They're hosting free contests and swag giveaways just in case you need a last-minute surprise!
If Coloradans are known for anything, it's being intense. And maybe we don't mind the stereotype. Who doesn't love throwing back a cold one after summiting a fourteener?
If working out was part of your New Year's Resolution (good for you!) you can get your workout in and earn a tasty craft beer to cool down with at this event.
The event has an in-person and virtual option, as well as a healthy dose of COVID protocols (no sharing gym equipment and masks required).
The workout is suitable for all fitness levels and costs a modest $10 to participate. After you get your sweat on, you can take the party over to Two22 Brew for a post-workout IPA or fruity sour.
As if you didn't already feel amazing, this brewery donates $2.22 for every $10 spent directly to Colorado non-profits.
Not all heroes wear capes, you know!
Craft beer and stand-up comedy. Is there any better pairing?
Not that we're aware of!
This monthly comedy showcase at Dos Luces brings the heat with improv games, beer prizes, and some of the best up-and-coming stand-up comedians in town.
Oh, and did we mention it's free?
You can save that hard-earned dough on a special craft brew at the bar in between sets instead. And for the gluten-free among us, this place has you covered with specialized gluten-free beers that are just as delicious as they are good for you.
RSVP early for a chance to win a free beer >
If you're a true Colorado native, you're probably all about sustainability. We get it, this state is pretty beautiful.
So why not celebrate with a craft brewery and local food truck?
Cannonball Creek Brewing Company is partnering with Farm to Truck for an afternoon of delectable burgers that pair nicely with quirky brews like Netflix &Pils and I Just Ryed in Your Arms Tonight!
We're not sure what we love more, the names of the beers on tap or the 100% locally sourced meat on the food truck (they even tell you which farms the cows are from).
If that's not sustainable enough for you, we don't know what is!
Being a craft beer connoisseur is all about the nuances. Every flavor and note can tell a story.
To really put you in the mood, hit up Odyssey Beerwerk's weekly Vinyl night and get your groove on right before the weekend.
If you collect old records, this is the beer event for you. When you bring in a vinyl record to play on their turntables, you'll get your first beer on the house.
Don't have a collection? Grab a cheap album from Denver's own Twist and Shout Records on your way there.
Get Your Beer Koozie Ready
Colorado craft beer can't be beat. Especially when harmonized with a unique event with family or friends.
This season is the perfect time to kick back with a cold one and safely gather. Who knows, you might even make a new friend or discover a new hobby!
Looking to add some wine events to your to-do list? Check out these 7 virtual wine tastings you need to attend this year >