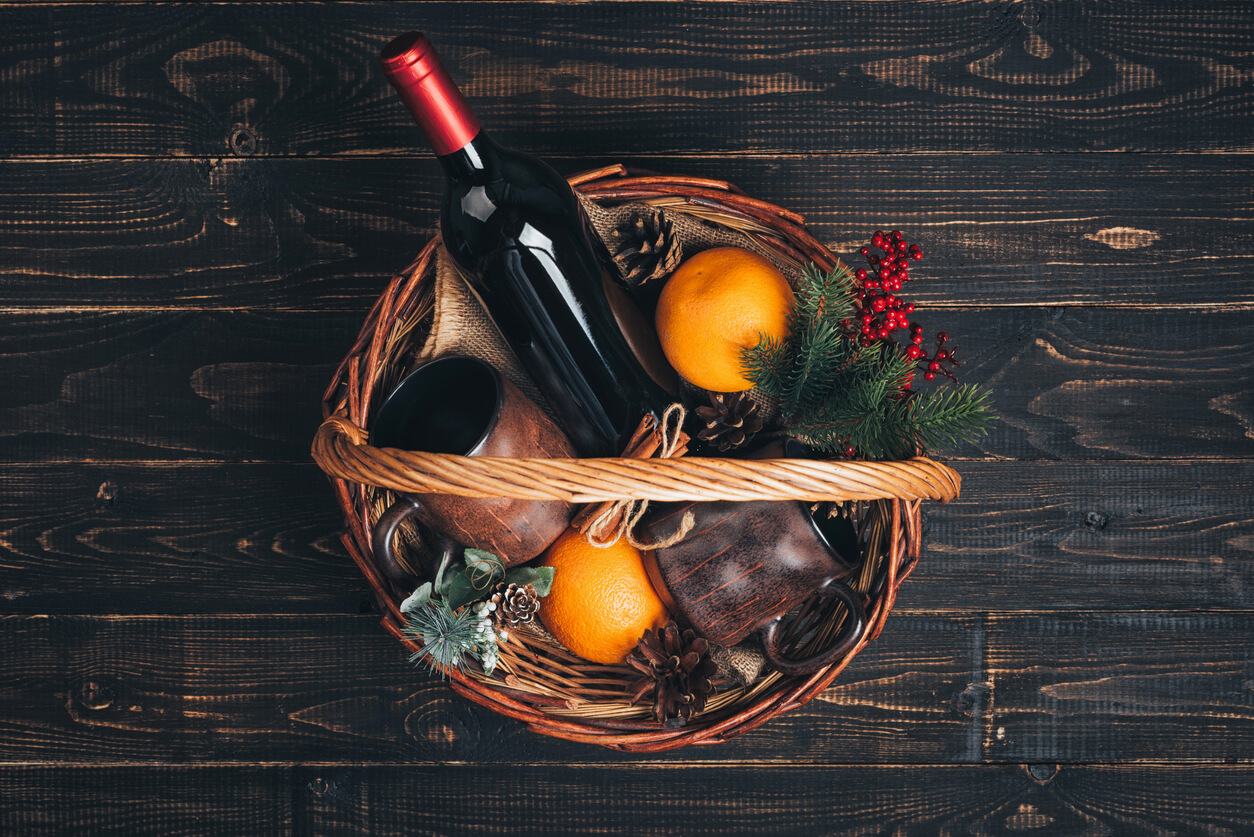 6 Best Holiday Gifts for Everyone on Your List This Year
It's never too early to get a start on Christmas gift ideas, especially when you've got a lot of people to shop for.
Family, friends, coworkers, neighbors, your Amazon driver — you might be feeling extra generous this holiday season. And that means putting in the time to get personalized gifts for each of them.
Our holiday gift guide for 2021 is all about variety. From wine collectors to foodies, craft-beer lovers to non-drinkers, get a gift for every person on your list with our roundup of the best unique gifts for family, friends, and more.
For the Wine Collector
For the expert wine collector on your holiday list, get them the best wine tool on the market.
The Coravin Wine Preservation System is designed to pour your favorite wines without ever removing the cork. This means that wine always tastes like it has just been opened — even years later.
This is the perfect gift for your friend or family member who has a deep appreciation for wine preservation. This device allows them to open their best wines and keep them tasting as good as ever.
No more saving that special wine for a special occasion. Every day deserves a spectacular wine!
Shop the Coravin for the person who collects and appreciates great wines >
For The Foodie
The holidays are the best time of year for foodies. If you have a friend or family member who's always snacking, get them a delicious gift they'll savor.
At Boulder Wine Merchant, we love providing the best snacks to accompany wine and spirits. From legendary cheeses to cured salami and fruity jams, we've got everything they need for a charcuterie board to impress any party guest.
But these snacks are so good, they might not want to share!
Get the foodie on your list something to drool over in our snack collection >
For Best Friends
If your friends like variety, why not get them a case of wine, beer, or spirits to elevate their holiday festivities?
Choose from bold reds, crisp whites, and a selection of local microbrews for the perfect case for the friend who likes to mix it up.
To help you save a few bucks, we offer 15% off cases of wine, and 10% off cases of beer and spirits. That way you can get a case to enjoy for yourself too.
Shop our monthly features of wine, beer, and spirits for your friend >
For Coworkers and Bosses
Between the global pandemic, working from home, temporary business closures and more, you've been through a lot the past few years with your coworkers and your boss.
Show them you appreciate them with a shippable gift basket that's perfect for their tastes!
We offer a wide selection of gift baskets to suit your coworkers' tastes — beer, wine, spirits, tasty non-alcoholic drinks, sweet and savory food pairings, and more.
Because a gift basket means so much more when it's tailored exactly to the person you're sending it to.
Give us a call and we'll build a personalized gift basket for your coworkers >
For Family Members
Holidays have always been about giving. Switch up the same old family gifts this year by donating to a cause in your family's name.
At Boulder Wine Merchant, we partner with several non-profits and charity organizations to help make a difference in our community.
Whether it's helping find a cure for a little girl's rare disease, or funding education and resources for up-and-coming wine experts, we love supporting those in need.
You can ask your family members which causes they care about this year and donate the money you would have spent on a gift for them. Sometimes donations come with perks, too, so they might get a t-shirt or calendar from that organization.
Read more about our favorite non-profits to donate to this Christmas >
For Non-Drinkers
If you want to cross everyone off your list while shopping at Boulder Wine Merchant, don't worry. We can take care of non-drinkers too!
We have the best gift for non-drinkers in our non-alcoholic collection. Shop for non-alcoholic gin, orange liqueur, and bittersweet aperitif in our store and online.
These selections are hand-crafted and expertly crafted to taste just like the real thing, minus the bad hangover in the morning.
Get a non-alcoholic cocktail gift for the non-drinker on your list >
Be the Best Gift Giver This Year
It's not easy knowing what to get your friends and family for the holidays.
We'll take care of everyone on your holiday shopping list this year at Boulder Wine Merchant. For wine collectors, non-drinkers, family members who like wine and beer, and so much more — you'll get your holiday shopping done all in one place.
Come in to Boulder Wine to get the best deals on wine, beer, and spirits >