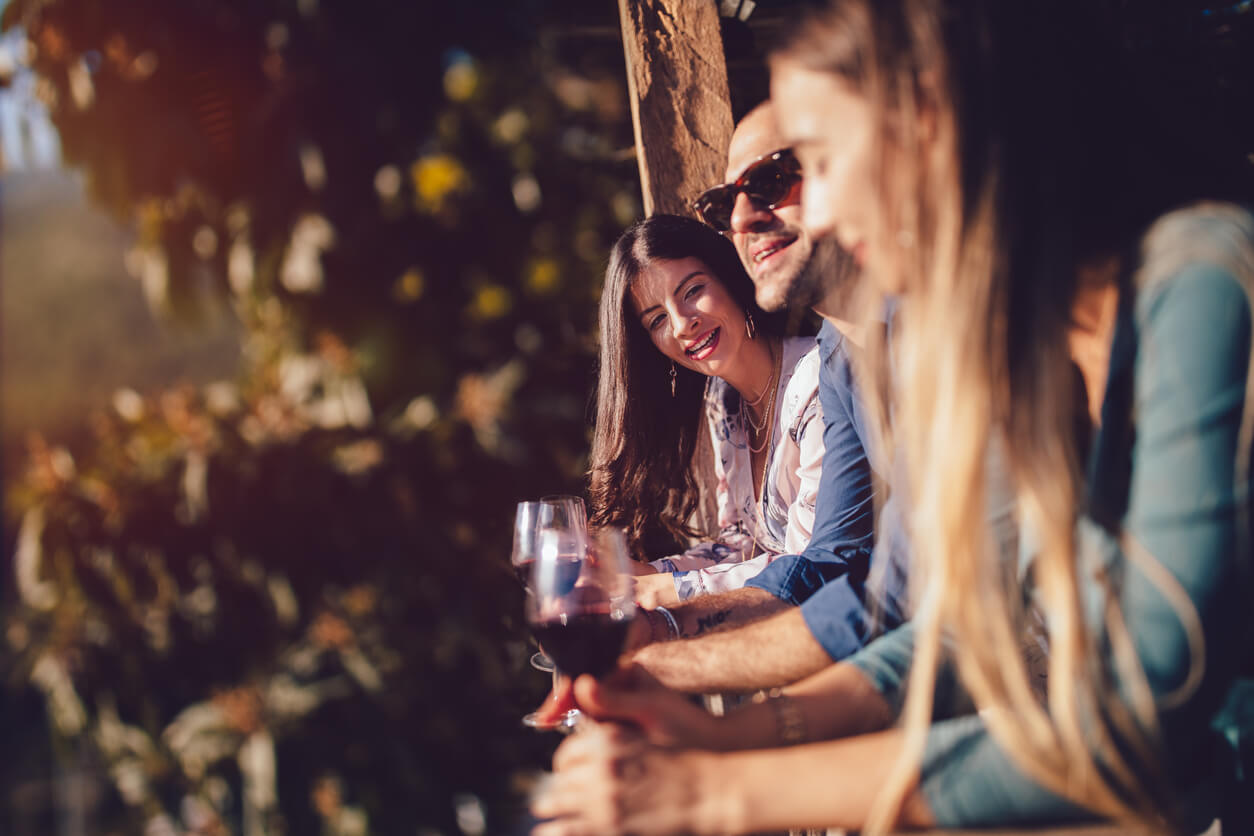 5 Best Colorado Wineries: Passion and Potential on the Western Slope
After more than a year of staying home and social distancing, don't we deserve to grab a (vaccinated) friend and visit some of the best Colorado wineries?
At just over 100 years old, our history of winemaking in Colorado may be relatively brief. But some of our favorite pioneering wineries in Colorado are raising our state's quality of grape growing and winemaking through creativity and undeniable passion.
Colorado wines come from high elevation mesas with intense sunshine, an arid climate, and a short growing season. But we also have white, chalky soils that contribute to impressive concentration and acidity.
In fact, Colorado vineyards boast the highest elevation gewürztraminer in the world, and produce balanced, seductive, complex wines.
Where Are the Best Wineries in Colorado?
There are two American Viticultural Area in Colorado:
Grand Valley AVA in Mesa County, primarily around Grand Junction and Palisade (about 3.5-4 hours west of Denver).
West Elks AVA, in Delta County, primarily around Cedaredge, Hotchkiss, and Paonia (about 4-4.5 hours southwest of Denver).
What is the Climate of Colorado Vineyards?
The river valleys and mesas around Colorado vineyards provide tempering winds that help avoid frost, allowing grapes to be harvested as late as September or October in these high desert areas.
The West Elks AVA is home to some of the highest altitude vineyards in the northern hemisphere with grapes planted between 5400 to 6400 feet above sea level. (Grand Valley AVA vineyards are up there, too, with vineyards between 4000 and 5000 feet above sea level.)
For a point of reference, the highest vineyards in Europe don't even reach 4000 feet of elevation!
The best Colorado wineries are run by people who aren't afraid to take on challenges to reap and share the big rewards of delicious and innovative Colorado wines.
Here are 5 of the best Colorado wineries that are ushering wine-lovers into the next era of farming, grape varietals, winemaking techniques, and style.
Go ahead, take a weekend on the Western Slope and drink up all that our state has to offer!
Nathan Littlejohn has been making uncommon, handcrafted, natural Colorado wine since 2016. At Monkshood Cellars in Minturn, the focus is on the subtle differences of each growing season, naturally occurring yeast strains, no fining or filtration, and minimal sulfur at bottling for preservation.
These steps lead to a clear expression of Colorado terroir that is balanced and elegant. Try the delicate, brambly 2017 Whitewater Syrah or the lively, orange and almond scented 2017 Hoodoo Vineyard Chenin Blanc to get a taste of what Nathan Littlejohn is bringing to the scene.
Heading up to Vail for a hike? Visit Monkshood Cellars while you're there >
Jayme Henderson and Steve Steese are former Denver sommeliers who began their dream to operate a premier boutique Colorado winery in 2017.
The Storm Cellar features aromatic white and rosé wines that showcase what the West Elks AVA can bring to the table. In their historic Redstone Vineyard that sits at 5900 feet of elevation, they grow Chardonnay, Pinot Gris, Riesling, and Sauvignon Blanc.
Visit Jayme and Steve's tasting room >>
Garrett and Cailin Portra brought their backgrounds in environmental science and biology with them when they fell in love with the Western Slope of Colorado in 2011.
With the goal of having a positive impact on the best Colorado wineries, giving back to the community through their Wren Quinn Project, and promoting the best grape varietals of Colorado, Carlson Vineyards offers wines that are accessible and fun to drink.
Check out Carlson's tasting room in downtown Grand Junction >
This bountiful winery was created by Nancy Janes and John Behrs. After 2 years of commuting from the Front Range, their passion forced them to go all in.
With a mix of familiar grapes such as Merlot, Cabernet Sauvignon, and Chardonnay, as well as less common ones like Chambourcin and St. Vincent, there's something for every Colorado wine drinker at Whitewater Hill.
As an extra benefit for visitors, their farm and winery provide stunning views of the Grand Valley and Book Cliffs.
Don't miss a trip to Whitewater Hill >
Perhaps the newest and most exciting of the wineries in Colorado, Aquila Cellars founders Courtney Gayer and Brandt Thibodeaux are striving for healthy, organically or biodynamically farmed vineyards.
Their energetic and unfiltered wines reflect the unique elevation, sunshine, and tempering river breezes found in the North Fork Valley.
Although Aquila Cellars focuses, incredibly, on an ethereal style of Pinot Noir, you'll want to get your hands on a bottle of 2018 Deux Rats Barbera – a very rare ripening of Italian vines in our intense Colorado climate!
Aquila Cellars doesn't have a tasting room, but if you don't mind the rustic garagiste vibe, contact Courtney and Brandt here >
Time to Visit These Amazing Colorado Vineyards!
Colorado winemakers clearly face some unique challenges — between the extreme elevation, the strong sun, the dry air, the early frosts, and the fact that our grape vines weren't planted by the Romans almost 2000 years ago. But they're making amazing wines despite (and soon to be because of) these factors.
Like in many other industries in Colorado, our winemakers use their passion, drive, and creativity to turn massive potential into big rewards.
And the best news is, by drinking these delicious Colorado wines, you're not only elevating your dinner spread, you're also promoting the continued growth and excellence of all our local vintners.
Through passionate farming and winemaking, creative and innovative grape selections, and world-class winemaking, Colorado wines have the potential to yield big rewards to our local and national wine scene. Doesn't that taste good?
Now that you're equipped with a travel plan and some info on Colorado wineries, it's time to pack your bags for a tour of the state's excellent wineries.
For more info on Colorado vineyards and wineries, there are some excellent resources available at the Colorado Association of Viticulture & Enology (CAVE) and at Colorado Wine.
Not Feeling Ready to Travel Yet?
If you're not feeling the post-pandemic travel bug just yet, you still deserve wine. Although a visit to these Colorado winemakers is sure to be an unforgettable experience, you've got plenty of ways to taste and fall in love with new wines in the comfort of your own home.
With the expert guidance of these virtual tastings, you'll get to relax, enjoy, and learn.