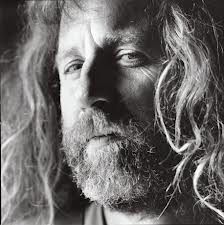 2011 Dagueneau – A Different Kind of Sauvignon Blanc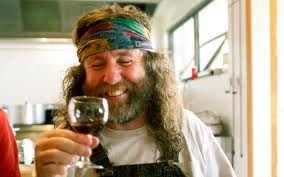 Written by Neyah Margolis of Boulder Wine Merchant
If sauvignon blanc has a heartland, the Loire Valley is its beating center. Year after year, the Loire pumps out vast amounts of sauvignon blanc from innumerable appellations.
Some of it is good. Most is mediocre. And a few examples are beautiful: dry, brisk, intense and terse, wines sharp and precise with gooseberries, grapefruit, citrus and electricity, streaked/blasted/brushed with gun flint or chalk or wet metal.
They are bright wines. Fresh wines. Riveting. And — arguably — very predictable. Try a few of the best and you start to get the picture–a fine sculpture of acids and minerals replicated from one bottle to the next–the taste quickly becomes all too familiar . ­­. . until you try a bottle from Louis-Benjamin Dagueneau.
Dagueneau makes sauvignon blanc from Pouilly-Fumé in the Loire Valley, and it hits you right away. As soon as you drink his wine, you know it's different. For starters, it's dense. Where most sauvignon blancs are bright and fresh, Dagueneau's wine is layered and broad.
It's loaded with a profusion of stone fruits, wax, and nuts. Creamily textured — not skewered with acidity — it's an icon-breaking epiphany about the taste and feel of sauvignon blanc.
Louis-Benjamin makes dramatically different wines, and it begins in the vineyard. He hires more than twice the usual number of workers to tend each hectare of vines. He sometimes tills with a horse and plow to avoid compacting the soils.
Each vineyard has a weather meter monitoring the temperature, humidity, and rainfall, so each plot is uniquely and promptly cared for. Dagueneau uses less copper sulfate than allowed by organic or biodynamic practices. He makes his own natural mixtures to replenish soils and manage pests. He wants to raise the best, cleanest, healthiest grapes possible. And he does. You'll taste it in the wines.
And his signature opulence? It's a combination of perfect fruit and cellar techniques. The wines are fermented in oak and left to age at least a year in specially designed cigar-shaped barrels that maximize lees contact.
Fermentation temperatures are cool and uncontrolled unless the temperature becomes too warm, giving the wine a longer, slower fermentation period. Another six months in steel, and the wine is bottled without fining.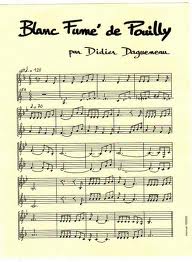 Dagueneau makes an array of Pouilly-Fumés by blending from different vineyards. His Blanc Fumé de Pouilly is made from younger vines grown on soils ranging from clay and limestone to Kimmeridgean composites.
Unlike his other wines, the Blanc Fumé is fermented and aged in stainless steel to express the brightest and most direct interpretation of sauvignon blanc.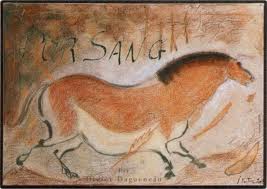 The Pur Sang bottling is the most sumptuous of the wines, made from grapes grown on chalky limestone and clay in vineyards with a southern exposure. It stopped me in my tracks when I tried it.
The most age-worthy of Dagueneau's wines is the Silex. Made only from grapes grown in flinty soils, these are from the highest vineyards with the oldest vines. The Silex begins with more austerity but ages into a wine with the greatest complexity. Many consider it the best of Dagueneau's offerings.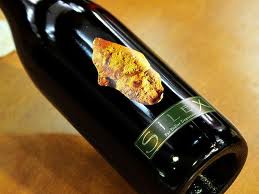 Dagueneau is a rare wine. It has been out of the state for over a decade, and until now the only way to buy it was through mail order. The only way to taste it was by finding a bottle in someone's cellar or traveling out of state. But now it's at the Wine Merchant.
If you want it, simply stop by the shop. No waiting. No traveling. No shipping. Until the New Year, we are offering it in three-packs with a 10% discount–one each of the Blanc Fumé de Pouilly, the Pur Sang, and the Silex–for $370.  Normally $412 for all three.