Do Ferreiro Albariño – 3 Bottle Vertical Set: 2012, 2013, 2014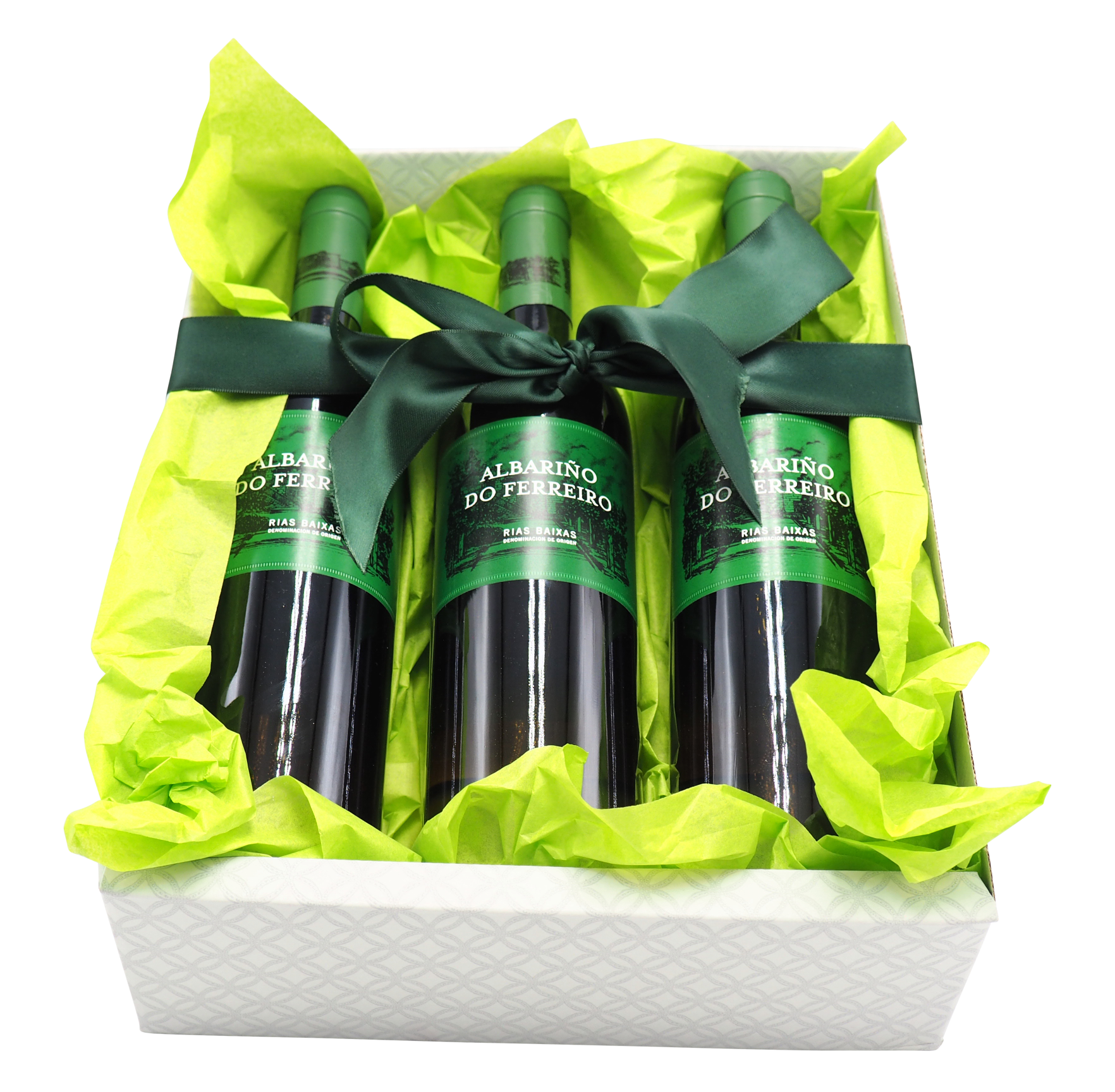 $249.94
Library Release from the winery's cellar.
Do Ferreiro Albariño, Rias Baixas  2012 | 2013 | 2014
1x750mL of each vintage
Highly regarded for crafting world-class white wines from albariño with incredible transparency, flavor, and depth, Do Ferreiro has become a reference point for the variety. They farm over 175 tiny plots of albariño by hand, all located in the heart of the Salnés subzone of Rías Baixas. The valley's proximity to the ocean, ideal climate due to the natural protection by mountain ranges, and decomposed granitic soil have gained the reputation for being the ideal region in Rías Baixas for producing profound, terruño-driven albariño wines capable of improving in bottle. Farming is practicing organic, and fermentations are exclusively carried out by native yeasts.
Do Ferreiro Albariño is serious and balanced, complex and very complete with fully developed aromas and flavors, with a long, harmonious palate featuring vibrant acidity and a strong mineral,
stony component. Do Ferreiro is a very dry, varietally correct wine that is really representative of the Salnés Valley terruño. Expressive and harmonious, combining power and freshness; Do Ferreiro Albariño is capable of developing in bottle for 10 years or more.
2012 was an exceptionally cool and rainy vintage that saw a massive outbreak of oidium and mildew in the
vineyards, resulting in a substantial loss of fruit (around 50%). However, effects were different for each plant so the
Do Ferreiro team performed a meticulous selection at harvest, going bunch-by-bunch in the vineyard. Only healthy
bunches were harvested, and of these spared fruits, there was exceptional balance and acidity. Cuvée Cepas Vellas
was not bottled in 2012, as all healthy fruit was diverted into this classic cuvée.
The 2012 Do Ferreiro Albariño has many similarities with the 2014 vintage. On the nose, the 2012 is reminiscent of
the iconic 2011 Cepas Vellas. 2012 has a harmonious structure, with complex, enchanting aromatics that blend ripe
fruit with whetstone, herbal components, and honeyed secondary evolution notes. The palate is bright, with bracing
acidity fusing nicely with savory, medium-bodied fruit and secondary notes. Text-book aged albariño.
2013 started with cool, wet weather in the spring, reducing yields, and more storms in autumn led to a nerve-
wracking harvest. 2013 was a "winemaker's year", meaning if you were experienced, you had the opportunity to
make excellent wine. The 2013 Do Ferreiro Albariño is fresh and complex, with bright acidity and a firm, stony, linear
structure. The nose features aromas of straw, grass, waxy apples and white flowers. The palate is medium-bodied,
with very clean, mineral flavors. No Cepas Vellas was bottled in 2013, so all of the healthy old-vine fruit went into
their 2013 Do Ferreiro cuvée. Complex and complete, this is an exceptional albariño with a long finish.
2014 saw another cold, rainy, and challenging year, where they did not produce cuvée Cepas Vellas. Almost 45% of
their grapes were lost due to poor conditions. However, they waited for optimal ripeness for the healthy grapes and
good weather finally prevailed in the fall. Grapes were harvested in October, so the wine has a golden chartreuse
color and full-flavored profile. The nose is very perfumed and features tropical, citrus, and orchard fruit, with floral
and mineral notes. Lemon-lime flavors, fresh fig, and honeysuckle appear in tasting notes. The mineral quality
comes back strong on the long, nervy finish, along with a subtle touch of spicy ginger. A wild ride!
In stock